Events
Friday Transportation Seminar: Cycling Research and Practice: Insights from a Hybrid Approach
Friday, October 19, 2018 - 12:00pm
EVENT OVERVIEW
Too often, there is a gap between research and action. For researchers, peer-reviewed scientific evidence is the benchmark of success, while for policy makers and practitioners, success is being able to apply findings in the 'real world'.
Dr Marilyn Johnson is both a senior researcher at Monash University and a practitioner at the Amy Gillett Foundation, Australia's not-for-profit cycling safety organisation. The seminar will be a speed-dating style presentation of the latest research studies on cycling in Australia, current cycling safety campaigns and programs and the intersection between research, policy and effective action.
Content will include: 
Cyclist safety on-boarding at Deliveroo, review, recommendations and actions; 
Engaging with experts on e-bikes; 
Changing the road rules to improve safe cycling; 
Cycling skills for girls and women; 
Vulnerable road user safety training (read: putting truck drivers on bicycles), and; 
A major research study analysing coronial death investigations of fatal road crashes in Australia using public health and road safety theoretical frameworks.ol of Urban Studies & Planning, College of Urban & Public Affairs, Center for Urban Studies, Sustainability at PSU
KEY LEARNING OUTCOMES
Key findings of current cycling research 
Successes and lessons from failures in cycling safety practice 
Research and practice are part of the same feedback loop. Each needs to inform the other to create impact
SPEAKER
Marilyn Johnson, Monash University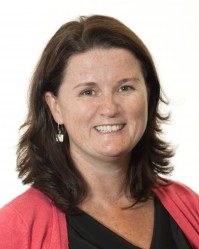 Dr Marilyn Johnson is a Senior Research Fellow with the Institute of Transport Studies, in the Department of Civil Engineering. Marilyn is also the Research and Policy Manager at the Amy Gillett Foundation. Her research expertise is in cycling including cyclist safety, cyclist-driver interactions and electric bike use in Australia. Marilyn currently holds a DECRA Fellowship from the Australian Research Council. She is a Vice-President of the Australasian College of Road Safety and Chapter Chair (Victoria).
PROFESSIONAL DEVELOPMENT
This 60-minute seminar is eligible for 1 hour of professional development credit for AICP (see our provider summary). We provide an electronic attendance certificate for other types of certification maintenance.
LEARN MORE
Sign up for our newsletter to receive monthly updates.
Friday Transportation Seminars are recorded and archived on the TREC website.
Click here to acccess the archive of past seminars.
ADD TO CALENDAR